Film
On a small Amazonian island, Isla de Flores, situated on the Rio Negro, the singer Gilberto Gil performs a web concert. On this occasion, the Brazilian music legend, former Minister of Culture, evokes in songs his vision of a more equal world, where cultural diversity, vectored by new means of communication, become a tool to deflect racial discrimination. Members of the local Indigenous population come to watch the concert, gathering in a traditional hut.
This concert is the outcome of a journey across the Southern hemisphere, the stages of which are unveiled throughout the film in music. It first starts in Bahia, Gilberto Gil's birthplace, where he proudly claims his black descent while celebrating the value of racial diversity, alongside theFilhos de Gandhy. We discover the fights he led, as Minister, to democratize new technologies. As activists of Midia Etnica note in a meeting with Gilberto Gil, new technologies prolong past struggles for equality and have become new territories of expression, where the previously excluded, the peoples on the fringes, could finally gain a voice. Gilberto Gil wants to confront this vision, which he calls the Brazilian option, to that which people experience in other Southern countries facing racism and problems of identity.

Gilberto Gil then reaches Australia where he meets Peter Garrett, current Minister for School Education, Early Childhood and Youth and former singer of the rock group Midnight Oil. His most famous song Beds are burning, denouncing the long-lasting sufferings imposed on Aborigines, has been an international success. Together, they discuss the strength of artistic creation, which sometimes better than politics, makes people come together. Gil also meets Aborigines in order to better grasp their unsolved situation: he plays with a young hip hoper, Tjimba Possum Burns, andShellie Morris, a singer and composer, both in search of their own past. In the vast and dry Northern territories, he meets Yolngu Aboriginal people who, through the Mulka project, take the reigns of modern media to put their past and present stories into images.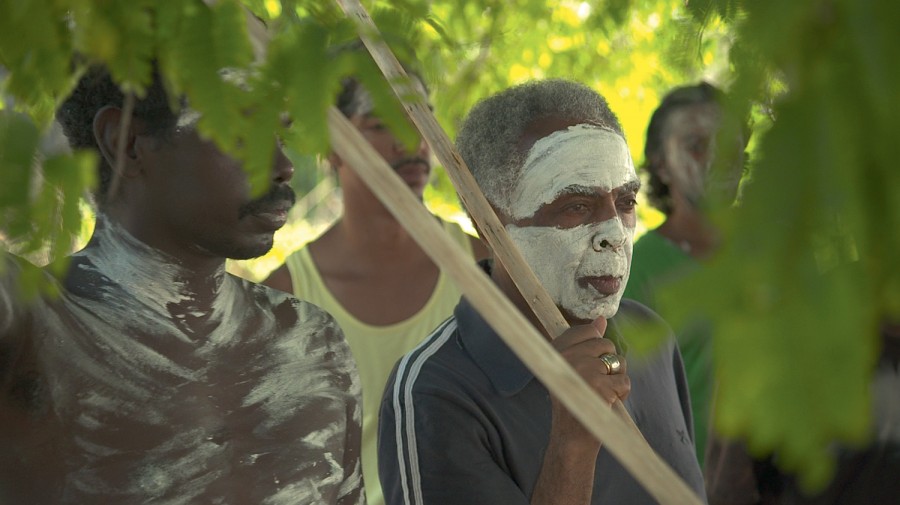 In South Africa, Gilberto Gil works in the township of Soweto with the Fatima Choir and at the legendary Market Theatre in Johannesburg with the MIAGI youth orchestra where black, white and coloured South Africans get along and connect through the universal language of music. With them, he seeks the best way to merge musical genres, using his personal compositions. Gilberto Gil discusses the future of South Africa and the challenges of reconciliation with renowned artists, such as Vusi Mahlasela, who fought against apartheid. Gil's journey ends with a magical concert at the Market theatre, where soloists, choirs and the orchestra play songs arranged by Paul Hanmer.
Gilberto Gil comes back to Brazil, in the heart of Amazonia, where he also finds threatened cultures. He encounters Indigenous people who are fighting for the survival of their forgotten traditions while learning how to use modern technologies. Through his final concert on Isla de Flores, Gil expresses his hopes, as well as his doubts, for future generations.